Andreassen with Keynote at The American Innovation Conference
Professor Tor Wallin Andreassen was the keynote speaker at the American Innovation Conference in New York early October.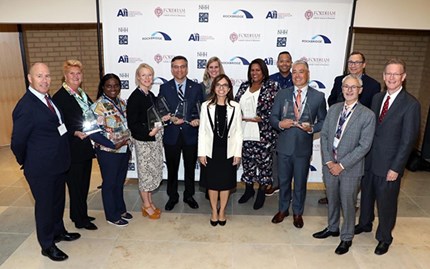 The American Innovation Conference took place in New York 3 October with Fordham University as host.
The conference is dedicated to sharing, collaborating, and celebrating customer-focused innovation and its impact on company success.
Companies that are perceived to be innovative by their customers are more attractive, enjoy higher loyalty, and are ultimately more successful than companies that lag in innovativeness.
Success stories and lessons learned
During the conference the participants could hear success stories and lessons learned from the most innovative companies in America, as well as insights from the authors of the American Innovation Index.
After the conference, participants could talk to Innovation Leaders in all sectors at the celebratory reception following an awards presentation
The conference was designed to ensure that participants should come away with ideas for driving their company's innovation strategy that will be applauded by their customers.
Built on the American Innovation Index
The American Innovation conference is based on The American Innovation Index™ (AII) which scores and ranks the innovativeness of U.S. companies based on their customers' perceptions.
This year's keynote speaker was NHH-professor and founder of The Norwegian Innovation Index, Tor W Andreassen.
The AII is a joint project with Fordham University's Gabelli School of Business and NHH Norwegian School of Economics and is operated in the US in cooperation with NHH.
The AII covers over 150 firms from more than 20 industries, based on experiences captured from 40,000 customer touchpoints.
The AII is unique in that it measures innovation from the customer point of view rather than relying on expert opinions that bypass what customers actually experience.
Read more about the American innovation Conference