Household decision-making and women's labor supply in Ethiopia
On Friday 5 June 2020 Sandra Kristine Halvorsen will hold a trial lecture on a prescribed topic and defend her thesis for the PhD degree at NHH.
Prescribed topic for the trial lecture:
Premature deindustrialization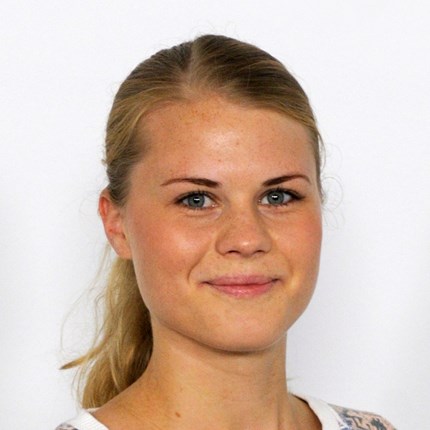 Trial lecture
:
10:15, Jebsen Centre/Zoom video conference, NHH
Title of the thesis
:
Essays on household decision-making and women's labor supply in Ethiopia
Summary
:
The thesis consists of three papers focusing on women in Ethiopia: Their role and power in the household, labor market participation, and fertility decisions.
The thesis starts with a lab-in-the-field experiment measuring income sharing and cooperation among Ethiopian couples. Through different strategic games and allocation tasks married couples were asked to divide their endowments between themselves, their spouse, and the household common account. We find that husbands appear more generous than wives by contributing more in intra-household public goods and dictator games. However, we find that this is not due differences in altruism, preferences, or power. Instead the observation results from a commonly held norm that wives have greater responsibility in managing household expenses and thus need more money at hand. The paper is co-authored with Kjetil Bjorvatn and Tigabu Getahun.
The second paper shifts the focus to the growing industry of manufacturing in Ethiopia. The authors use a field experiment and investigate the causal impact of industrial employment on fertility, income, and household decision-making power. 1,140 women who had applied for a job in manufacturing, were randomly assigned to either receive a job offer or be in the control group with no job offer. Surveying the participants over a period of fourteen months, we find strong effects of the being offered a job on income and employment, but no effect on actual fertility or preferred lifetime fertility, investments in children, or household decision-making power. The paper is co-authored with Andreas Kotsadam and Espen Villanger.
The third paper combines the panel survey of the female factory workers with qualitative interviews to explore the household decision-making processes of the women's participation in industrial employment. Most of the women who started working in the factories left the job after a short time. The paper highlights three main reasons for the high turnover; unrealistic expectations about wages and work efforts, poor working conditions, and difficulties combining domestic responsibilities with factory employment.
Defense:
12:15, Jebsen Centre / Zoom video conference, NHH
Members of the evaluation committee:
Assistant Professor Vincent Somville (leader of the committee), Department of Economic, NHH
Professor Bereket Kebede, Universitet i East Anglia, UK
Associate Professor Lore Vandewalle, Graduate Institute, Geneve
Supervisors:
Professor Kjetil Bjorvatn (main supervisor), Department of Economic and FAIR, NHH
Research Director Espen Villanger, CMI