Developing Sustainable Business Models and Managing Societal Transition
This course focuses on the issues of sustainability and sustainable development from both a business and a societal perspective.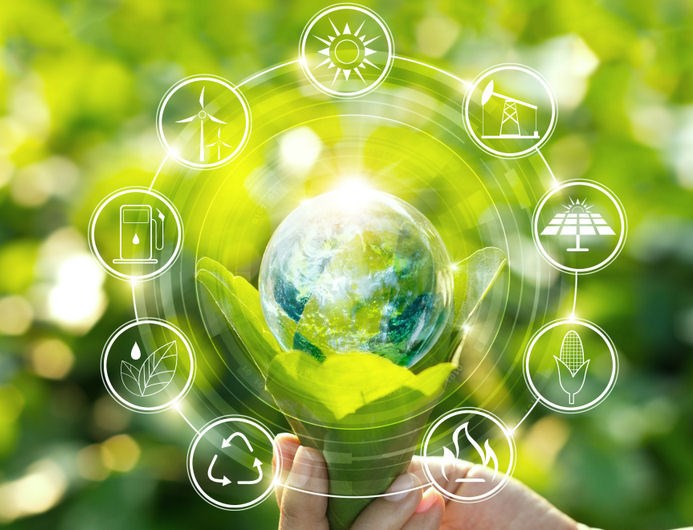 This course is developed and delivered in collaboration with our partner Université Toulouse 1 Capitole, a leading university in the fields of law, economics, and management located in South France. It combines our individual educational strength for the first time in one integrated educational experience with a unique focus on the issues of sustainability and sustainable development.
The overall aim of this course is to enable practitioners to develop innovative and feasible solutions to resolve grand societal challenges and to make a difference in their organizations and the societies they are living in. As a part of the new Work-integrated Learning programme developed by the ENGAGE.EU university alliance, the course is jointly developed by NHH Norwegian School of Economics and Université Toulouse 1 Capitole.

The course represents an open and inclusive educational offering for practitioners from all types of industries and professional backgrounds who are interested in lifelong learning and acting socially engaged. The educational approach uses relevant work-based experiences of the learners to allow them to integrate theory with the meaningful practice of work. It builds on insights from the Engage.EU Labs and the Engage.EU innopreneurial mindset framework, which it seeks to leverage and further cultivate.
The course consist of two input-oriented modules addressing the issue of sustainability and sustainable development from a business (micro-level) as well as societal (macro-level) perspective, complemented by an application-oriented module in the form of an intensive three-day workshop taking place in Toulouse. In Toulouse participants work in international and interdisciplinary teams to apply their learnings from the input modules to develop a feasible solution for a real-life societal challenge sponsored by Engage.EU stakeholders.
Target group
Practitioners from contexts facing sustainability and innovation challenges, such as industry clusters, social entrepreneurs, managers in the private, public, and voluntary sectors, analysts, consultants, advisors, and board members.
About the programme
ECTS Credits

7.5 ETCS
Practical Information
Starts in spring 2023
Dates will come soon
Price: 500 Euro
Should participants not wish to receive or transfer the 7.5 ECTS to other programs, they have the possibility to opt-out of the final examination. In this case, participants get a full certificate, but no ECTS will be awarded.