Long started his own company after graduating from NHH
Long Chen left Australia to take his Master's degree at NHH. After two years in Norway, he started his own business in Sydney.
- I have never taken directions very well. I like to be my own boss, and do what I want, when I want. It is nice to have that kind of freedom, says former NHH student, Long Chen.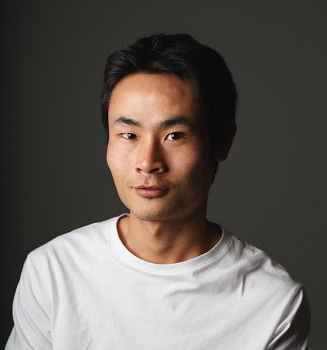 In 2013 Chen travelled from Australia to Bergen and NHH to take his Master of Science in International Business.
- The fact that NHH offers free education and courses in English to its students was very appealing to me, and is the reason why I chose to take my Master's degree in Norway.
Already during Welcoming Week, Chen was pointed out as a potential entrepreneur.
- An exchange student from Peru told me that I had the qualities to start my own company. I had never though about becoming an entrepreneur, but the idea grew on me. As soon as I was back in Sydney, I went for it.
Works 80 + hours a week
Chen runs his business, Sailaway Sydney, by the Sydney harbour. The company offers affordable sailing tours for families, students and backpackers.
- I have always had an interest in sailing, but I couldn´t find any affordable sailing tours in Sydney. I got the idea of targeting a different marked, by providing cheaper services for people on a lower budget.
Chen has financed the company through his own savings, and by support from his parents. He admits, however, that the business establishment has required a lot of hard work. Chen works 80 + hours a week - twice as much as a normal workweek in Norway.
- Due to low demand, the first couple of months were rough. It would take six months before I could take out any income. Now we are fully booked throughout January, and we are making profits. It really shows that hard work pays off in the long run.
High risk
Chen points out that entrepreneurship contains high risk, where the probability of succeeding is very small. He still encourages people to follow their business ideas.
- I could have chosen a safe career path, but taking risks drives me. I am not afraid of failing. If you believe in what you do, you eventually will succeed.
- What qualities do you believe aspiring entrepreneurs need to have?
- One has to be able to handle stress, and be willing to take chances and work hard. It is also crucial to come up with a good business plan.
Chen believes his Master's degree in International Business will benefit him in the future.
- Employers are increasingly looking to recruit students with an international outlook, who are aware of other cultures and have the skills to work with people around the world. Hopefully my degree, combined with my international background, will enhance my career opportunities.