PhD course with Matthew Rabin – Save the date
We are glad to announce that The Choice Lab organizes a PhD course with Matthew Rabin, Harvard University, on 14-17 August, 2017. The course is entitled "Incorporating More Realistic Psychology into Economic Analysis".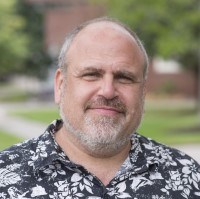 This course will explore some of the ways that insights from psychology can be translated into formal economic analysis. The emphasis is on how economists might incorporate these insights to answer important economic questions using the rigorous techniques of traditional economics. The material will be presented in terms of simple formal models. Topics include ways that we can be more realistic about people's preferences (for instance by understanding that people care not just about absolute outcomes, but how those outcomes compare to expectations and other reference points), as well as ways we can be more realistic about imperfections in human reasoning and choices, such as allowing for people's biases in predicting future tastes, the overly narrow focus people bring to important choices, self-control problems, biases in probabilistic judgment, and errors people make in learning from each other.
It will take place at NHH Norwegian School of Economics and consists of ten lectures over four days. The students will also be given the opportunity to present their own research.
Registration will be possible from early May until June 12.
More information on registration progress, detailed course program and reading list will follow shortly.
Title: "Incorporating More Realistic Psychology into Economic Analysis"
Date: 14-17 August, 2017
Credits: 5 ECTS
Semester: Autumn 2017
Teaching language: English
Requirements for course approval: Participation and approved paper (maximum 15 pages) on a relevant topic.
Evaluation: Pass/fail