FAIR organises and hosts conferences, seminars, workshops and PhD courses every year.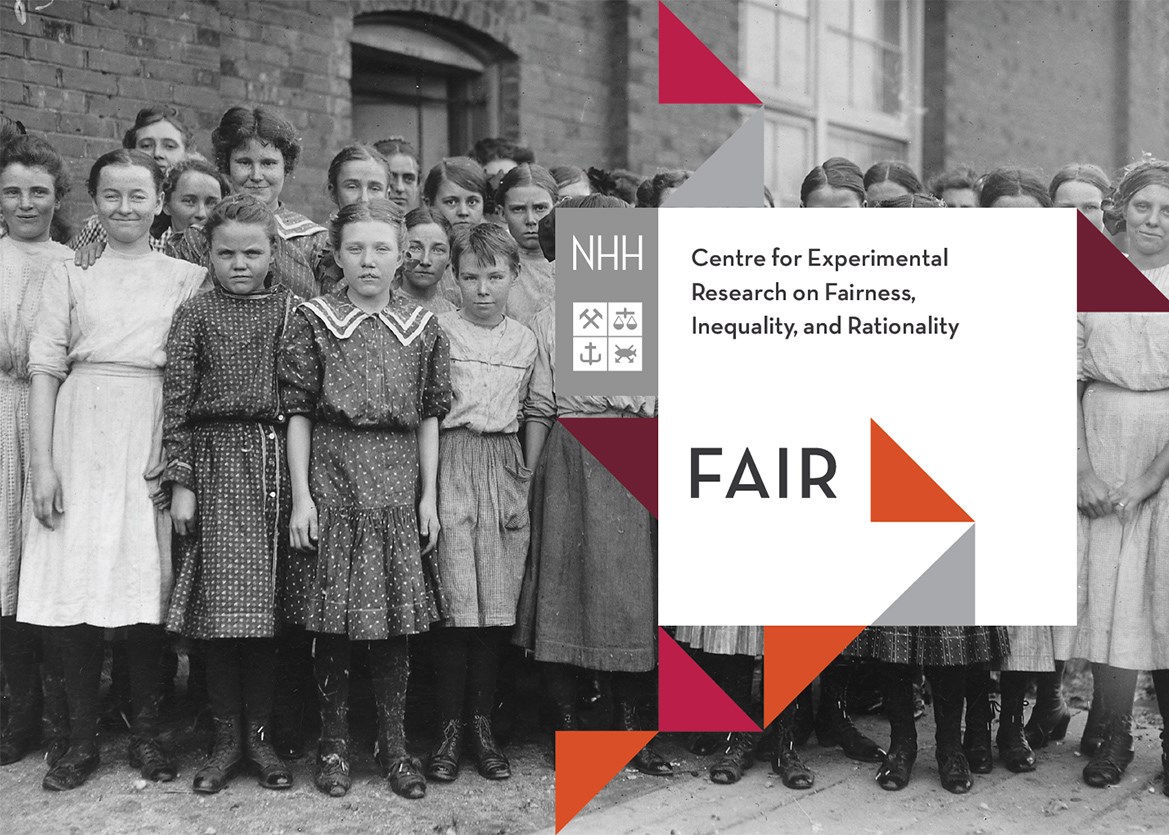 FAIR is happy to announce the FAIR Inaugural Conference 18.-19. June 2018 in Bergen. The conference is the official opening of the centre and the first gathering of all the members, collaborators and partners.
Keynote speakers are Marianne Bertrand (University of Chicago), James Heckman (University of Chicago) and John List (University of Chicago). There will be presentations from collaborators and members of FAIR in addition to a policy session organised by the FAIR Insight Team.
We are happy to announce that the 4th Early-Career Behavioral Economics Conference will take place in Bergen on 20-21 of June, 2018. The conference will be hosted by FAIR - The Choice Lab at NHH Norwegian School of Economics.
Professor Alexander Cappelen and Professor Bertil Tungodden will be the keynote speakers.
Phd course by Chad Syverson
Chad Syverson is a Professor of Economics at University of Chicago Booth School of Business and will be teaching a five day PhD course at NHH in Bergen 25.-29. June 2018.
The course is on "Productivity: Firms, Markets, and Economies". The first section of the course will lay the necessary conceptual groundwork by introducing students to productivity as a concept, how it is measured, and the basic patterns of firm-level productivity both in the cross section and over time.
Phd course by karthik muralidharan
Karthik Muralidharan is a associate professor of economics at the University of California, San Diego and will be teaching a four day PhD course at NHH in Bergen 6.-9. August 2018.
The objective of the course is field experiments, and summarize the most important patterns of findings from this body of research. It will discuss some of the limitations of field experiments and strategies for mitigating them through better design and aims to provide a practical toolkit on design, implementation, measurement and data collection, analysis, and interpretation of field experiments in education.
Course code: ECS559
Application deadline: 25. June
phd course by george Loewenstein
George Loewenstein is a Professor of Economics and Psychology at Carnegie Mellon University and will be teaching a four day PhD course at NHH in Bergen 20.-23. August 2018.
This course will provide a PhD-level introduction to Behavioural Economics – the application of insights and research findings from psychology (and other disciplines, including neuroscience) to economics. We will explore both how ideas in behavioural economics are being formalized in economic analysis, and how they are being tested using a wide range of methods, ranging from lab experiments to field studies.
Course code: ECS560
Application deadline: 5. August