Candidates to the NHH Board
Here are presentations of the five candidates to the NHH Board from non-tenured faculty. Three of them are at SAMF, one at FOR and one at SOL. A sixth candidate has withdrawn because he has accepted a position outside of NHH.
The election takes place on 6 and 7 June. The election is electronic and takes place from 12am Wednesday 6 June to 1pm on Thursday 7 June.
One member and two deputy members will be elected to the Board for the period 1 August 2018 – 31 July 2019.
go to the election portal and vote
Age: 27
Position: PhD Research Scholar
Department: Economics
Education: MSc in Economics and Business Administration
Research interests: industrial organisation/public policy

- The master students at NHH are among the best in Norway, and I would like to see more of them consider the PhD program we offer. I also want to ensure that the school attends to the interests of those already employed on a temporary basis, for instance by providing better information regarding possibilities and expectations. My overall ambition is to strengthen the position of NHH as graduates' preferred institution.
Age: 30
Position: Postdoctoral Researcher
Department: Strategy and Management
Education: PhD in Strategy and Management (NHH), Master of Science in Business (Nord University), and Master in International Economics (Taurida National Vernadsky University)
Research interests: innovation, corporate entrepreneurship, service management, service marketing, design
- I am motivated and innovative person who is not afraid to express own ideas and provide constructive feedback. I also have a board experience from NFB - The national research school in business economics and administration. As an egalitarian and a feminist, I am ready to safeguard the interests and rights of all temporary employees at NHH.
Age: 26
Postition: PhD Research Scholar
Department: Business and Management Science
Education: Master in International Business and Financial Economics from NHH
Research interests: tax avoidance, tax and public economics, profit shifting in multinational firms
- I started my studies at NHH already in 2012 during my bachelor's degree. I returned afterwards for a master's degree and I am currently a PhD research scholar. Therefore, I know the school and the people well. Since I am originally from Latvia, and spent a year of my PhD studies on a research stay in the Wharton School in the United States, I can offer international experience and perspective as a board member at NHH. My objectives are to represent the diversity of the temporary employees of NHH and to promote the school's international reputation.
Age: 27
Postition: PhD Research Scholar
Department: Economics
Education: Master's in Economics from the University of Bergen
Research interests: behavioural and experimental economics
- My ambition as a potential member of the board is to serve as a good representative for all us temporary employees at NHH. I will be available, engage, and communicate any issue you may have. I have previous experience as a board member, among them serving as the chairman of northern Europe's oldest rock scene.
Age: 34
Position: Assistant Professor
Department: Economics
Education: PhD Economics, NHH
Research interests: industrial organisation
- After six years' at NHH and with experience from the board at the Department of Economics I know the school well. I will work for a (more) relevant, empirically grounded and skill-based education. Temporary employment is uncertain. If elected, I will try to make sure that NHH does more to prepare its temporary employees for their next position – whether this is at NHH or outside.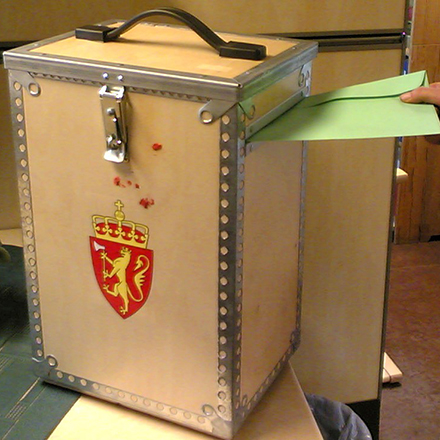 The deadline to nominate candidates to the NHH Board from non-tenured faculty has now expired, and six candidates are nominated.