Working in London
We, two of the office apprentices at NHH, Frida Mercedes Dalsbø and Cesilie Helen Hansen, have been working in London for three months from September to December 2016. Now we're back at NHH, and the impressions from our stay in the UK are sinking in.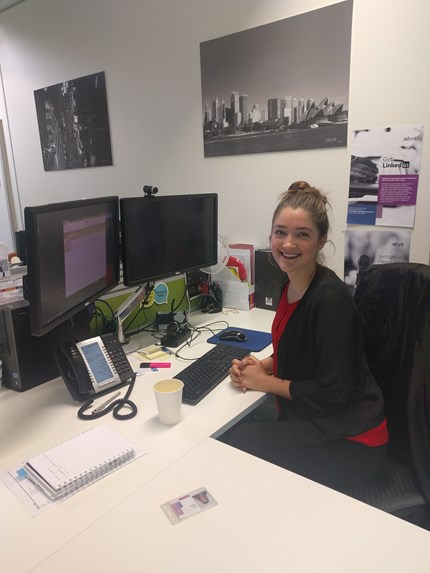 Top image: Us togheter with our other roommate from Norway, outside Buckingham Palace.
This work experience was part of our two-year apprenticeship at NHH, and was financially supported by Erasmus+. Frida worked at Ashurst, which is a global law firm. Cesilie worked at the Norwegian-British Chamber of commerce (NBCC), whose mission is to promote trade and investment between Norway and England.
Here are some of our reflections.
Improved language skills
Living in a foreign speaking country was actually not that challenging as we first expected. We both felt early on very included at work, which made the transition easier. Living in an English speaking country has also improved our English skills, both our speaking and writing skills. However, at the end of a long day it could be challenging to express ourselves properly.
More competitive in London
I, Frida, felt that the biggest difference between working in London and Bergen is that London is a very big and busy city, with a competitive work environment. Companies are often global and compete with companies and people from all over the world. This leads to a high performance culture, and people need to be very dedicated to their jobs, and often they do more than expected. In Norway, we have a bigger job security.
The difference between working in London compared to working in Norway isn't huge, but that may be because I, Cesilie, worked at the NBCC which is mainly run by Norwegians. Still, I had a lot of contact with people from England and other countries, and what I noticed as the biggest difference is the politeness and formality in London. This was not only in the working environment, but everywhere we met people.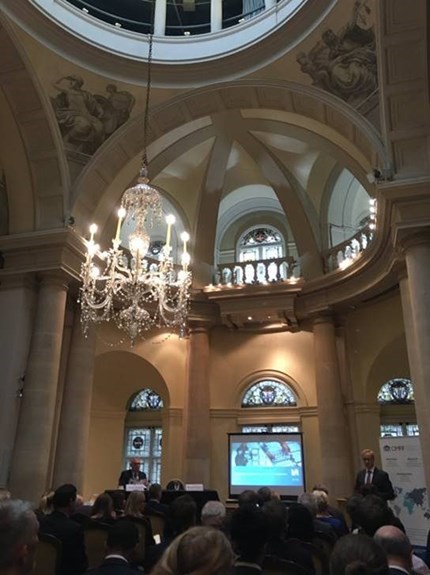 Important lessons learned
We definitely have learned a lot through this opportunity.
Frida says: «The most important thing I learned through working in London, was the importance of asking questions. When I got a new manager, it took time to figure out how she wanted me to carry out the tasks. I soon realized that is was important to ask the right questions in order to not make mistakes.»
Cesilie says: «I learned that it is very important to get out of your comfort zone both for personal development and in working life. It opened many different opportunities, which I would not have got by always staying in the same place. Especially for young people who want to develop in their career, I believe it is valuable to know different cultures and working environments. I think this was my most important lesson that I brought home.»
Feeling of independence
We would both highly recommend working abroad, especially young people. The feeling of independence we got by living in another country is something everyone should experience. Even though the working part was not the main goal of our stay, we feel that we have grown a lot in that respect as well.
Written by: Cesilie Helen Hansen and Frida Mercedes Dalsbø